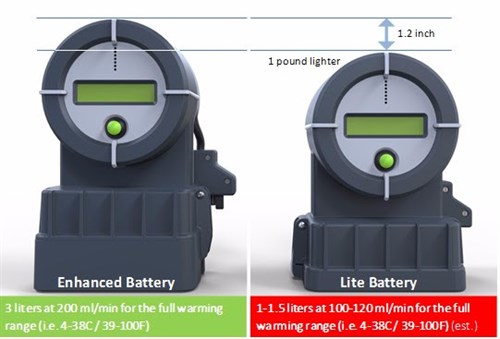 With the continuous effort to meet end users' needs, QinFlow unveiled during the Special Operations Medical Association Scientific Assembly (Charlotte, NC) plans to introduce a lower-capacity battery for space- and weight-constrained rescue teams.
With its reduced weight (approximately one pound / ~450 gr lighter), the new battery will warm up to 1.5 liters of cold fluids. The new battery will be ready for sale towards the end of 2017 (estimated).
Click HERE for more information (datasheet).