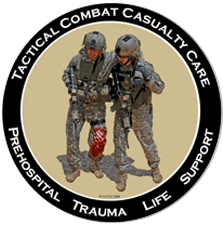 Tactical Combat Casualty Care (TCCC) is the standard of care in Prehospital Battlefield Medicine. The TCCC Guidelines are routinely updated and published by the Committee on Tactical Combat Casualty Care, a component of the Joint Trauma System. The TCCC committee recently released Advanced Resuscitative Care Guidelines, also known as ACR.
Succinctly, TCCC suggests that whole blood infusion and Resuscitative Endovascular Balloon Occlusion of the Aorta (REBOA) be used to address Noncompressible torso hemorrhage (NCTH), the last remaining major cause of preventable death on the battlefield, that often causes death within 30 minutes of wounding.
As far as blood warmers are concerned, the study states that "whole blood should be warmed during transfusion" and that "a recent review of battery-powered blood warmers found that the Warrior device (QinFlow, Tel-Aviv, Israel) performed better than the Buddy Lite and the Thermal Angel".
Needless to say, we are extremely proud that the TCCC recognized the superiority of the Warrior over prevailing warmers and therefore selected to mention it in this important study that will define emergency care for years to come.
Contact us at info@qinflow.com for a copy of the ARC study.