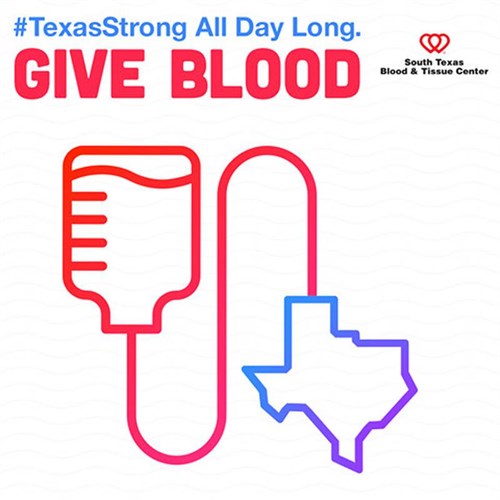 South Texas Blood & Tissue Center
June 30, 2020 at 5:04 pm CDT
San Antonio — Agency removes longtime blood donation deferral for military deployed to Europe
WHAT: Military veterans and their family members will be making their first blood donations at the South Texas Blood & Tissue Center Donor Pavilion after new FDA changes about donor eligibility were announced in April.
The local blood center, a subsidiary of San Antonio nonprofit BioBridge Global, updated multiple questionnaires and procedures during a time when it also changed the way it hosts community blood drives and launched its COVID-19 convalescent plasma program. Like all blood centers in the United States, STBTC is required to follow FDA guidelines about donor eligibility.
WHO: The first blood donors will be Tiffany Kieschnick-Rivas and her family, who lived in Germany when her father was in the military. Tiffany is alive today because of fast-acting community members, first responders, and blood donors.
Weeks after her car accident and traumatic cardiac arrest, doctors told Tiffany there had been little chance she would survive her injuries.
But after a transfusion of whole blood en route to the hospital, Tiffany became responsive – shocking her paramedics, who had never experienced such a case.
Tiffany and her family are paying it forward now that they are eligible to donate and hope to help patients in need.
WHEN: Wednesday, July 1, 10 a.m.
WHERE: STBTC Donor Pavilion6211 IH 10 West at First Park Ten Boulevard, San Antonio, TX 78201