How often does a company have the opportunity to contribute to an 'impossible' recovery of a patient?
We, therefore, felt privileged when we got the following testimonial from Wren Nealy, CEO of Cypress Creek EMS (CCEMS) in Spring Texas:
"We are having amazing success and save cases this past year [2020]. Just last week we infused a unit of WARMED LTOWB in 2 min [i.e. 250ml/min]. The patient received 3 on the ground and 2 in flight* and survived a non-survivable gunshot wound to the chest!"
CCEMS is probably one of the most innovative ground EMS agencies in the USA (and beyond). The service pioneered prehospital blood transfusion by ground EMS. It started carrying whole blood in mid 2017, and since then its paramedics transfused whole blood in the field to hundreds of serervly wounded patients. We are obviously excited to partner with CCEMS!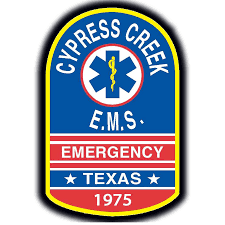 Note:
* The flight partner is Memorial Hermann LifeFlight. Since LifeFlight also carries the Warrior blood warmer, the handoff process of the patient from CCEMS team to flight crew is significantly facilitated: simply disconnect and reconnect the disposable unit between the Warrior devices of the 2 services.