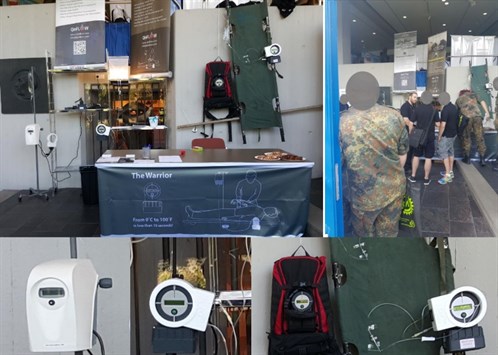 The favorable momentum from the SOMA prevailed also at the Combat Medical Care conference last week that took place in New-Ulm, Germany.
Dozens of visitors from over 10 countries experienced the warming speed, warming range, flow rate, and other product characteristics that differentiate the Warrior.
Our next planned event will be the Medical conference (14-17 November 2016; Dusseldorf).