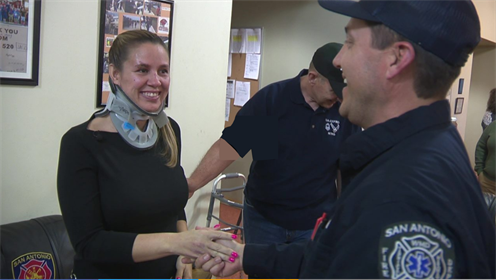 A picture worth a thousand words. But the video that tells the amazing story of Tiffany Kieschnick-Rivas – a young woman that survived a traumatic crash – is worth much, much more.
Our Warrior device was used nearly 60 times by San Antonio Fire Department (SAFD) EMS teams to warm whole blood to trauma and medical emergency patients since last October.
SAFD, the first large metropolitan agency to carry whole blood, reports that double the amount of lives have been saved since the whole blood program introduction!